About Me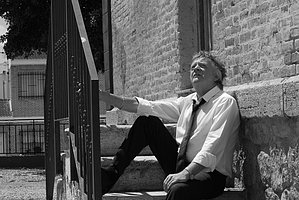 Steve was born and brought up in Manchester. At 16 he took a job with Horne brothers menswear. Where he met Steve Mercer Brown, lead singer and drummer with cabaret band, "Misty Soul". Steve used to roadie for the band and was offered a Rod Stewart set, as he was mad about Rod. But when it came to his debut night his nerves got the better of him and it didn't happen. His work then took him to London and he tried to start up a band with friends. "Dark Warrior" was the name of the band and although they had a great time getting the band started, nothing became of them.
He then moved back to Manchester, married and like most people became a slave to the bank and building society. His dream of singing and entertaining put on a back burner for 30 years. He went on to work in Electrical Engineering and in the ten years prior to moving to Spain, traveled extensively with his job installing communication systems on NATO ships, working all over the UK and Europe.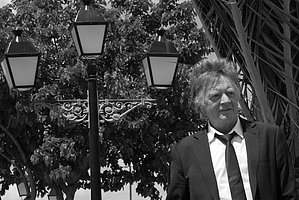 When not working away he would sing at his local on the Karaoke, Always singing the same three songs, Handbags and Glad rags, Reason to Believe and Maggie May.
People were constantly telling him he should sing for a living. But giving up a well paid job to pursue a dream, wasn't going to be easy.
After friends moved over to Almeria and, after seeing and enjoying the lifestyle they had, Steve and Elaine decided on the move to Spain. So in 2003 they bought a beautiful cortijo in Arboleas, and moved over with their youngest son Andrew.
For the first 2 years they ran a B and B and many guests now live in the area and have become good friends.
Armed with a karaoke system Steve got his first gig at Bar La Union in La Alfoquia on new years eve, 2004. He decided to put a Rod Stewart act together and also practiced there. A charity night at Music Musica in Mojacar kicked of the Rod Stewart act and he's enjoyed success ever since. Most of his work comes from recommendations and he has worked up and down the coast of Spain from Javea in the north to El Edijo in the south.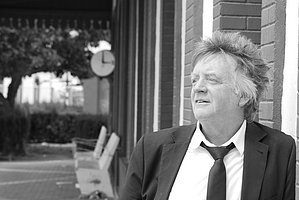 One of Steve's most memorable gigs was for a surprise party in the UK, he flew over for one night and played at Copt Hall cricket club opposite Rod Stewarts house in Epping. Arriving at Stanstead airport, suited and booted ready to go straight on stage. Steve was walking with his driver to the car park when there were shouts from behind them. "Ere, there's Rod Stewart." The driver turned and said "Ere mate they think your ******* Rod Stewart." To which Steve replied "I know let's walk a bit faster so as not to disappoint them."
Blessed with the voice of Rod Stewart but the looks of Les Battersby, Steve has been providing excellent entertainment and plans to continue for some time yet. He's a great believer in fate and feels that the opportunities missed in the past were just not meant to be and that now the time is right.
At present he is entertaining in Spain but has the occasional trip back to perform in the UK.
You can contact Steve on 0044(0)7773990576 UK or 0034642432189 Spain for any booking enquiries. Or email stevefisher50@yahoo.co.uk
References.
On Thursday, 24 October 2013, 13:37, Peter Dell <peterjdell@yahoo.co.uk> wrote:
Over the past 7 years i have booked numerous acts to appear at various venues in the Costa Almeria,Spain,It is without hesitation that i regard Steve Fisher as Rod Stewart as one of the best tribute acts that we have had the privilege of seeing.Not only does Steve look and sound like Rod his audience interaction is second to none and the feed back he gets from his audience is incredible.What ever the Venue he gives 100%,so should you hire him for an intimate gathering,a small bar or a large Fiesta the performance you get will be one that will stick in the memory for months to come.
Peter Dell Events organizer Spain